Thank you to
The Doily
for this xcellent X, which I have been using as a home for my needles. I have started creating a sewing kit, and I love that your gift kicked it off.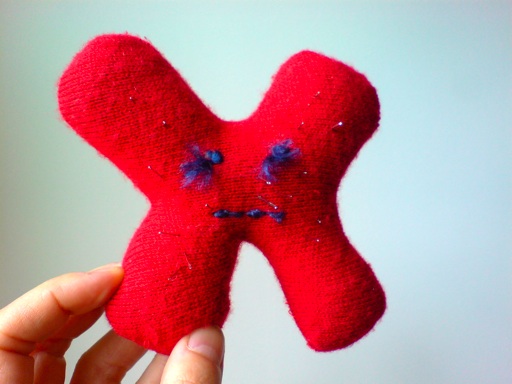 Thank you to
The Lark
for the goodie showbag you gave me when I came to visit your shop. This button badge was my favourite thing of all. We are so lucky to live in this town, which may be one of the reasons I am OK about giving up air travel. If our lives here sucked, maybe we wouldn't be so ready to say no to going elsewhere??
I moved here because my older sister
Kate
and her family live here. It's Kate's birthday today. Hope you had a great day, Katchka!
It breaks and I wonder why I don't just buy a new one. But I love how you fix it and present it to me anew each time. That it has a history of its own that I can wear.