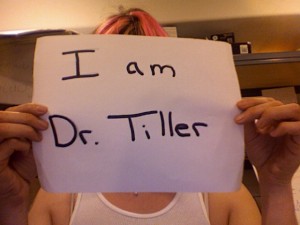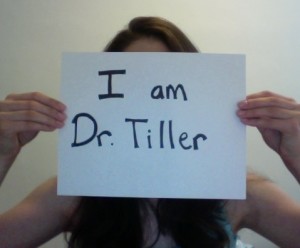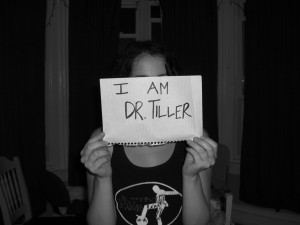 I am Dr. Tiller
is a website that was created as both a memorial to the lifework of
Dr. George Tiller,
 the Kansas physician who was shot dead by an anti-abortion sociopath, and as a living testimony to the courageous lives of abortion providers.
Here you will find stories of individuals who have dedicated their lives to making abortion safe, legal, healthy, and accessible to women and girls. These people may be nurses, counselors, escorts, volunteers at abortion funds, or abortion doctors themselves. We share our stories in hopes of ending clinic violence, to alleviate the shame associated with the abortion experience, and as an homage to Dr. Tiller's outstanding and courageous life work.
(Thanks for the link,
Dr P.
)