I went this morning, with some of my knitting group friends, to
The Annual Yandoit Lesbian Knitting and Woolcraft Show.
Outside the small hall were some gorgeous alpacas who were there to show off their wool. They were so placid and soft, I thought I might skip the show altogether and just spend the morning patting and cooing.
But when I saw this sign, I knew I had to go inside.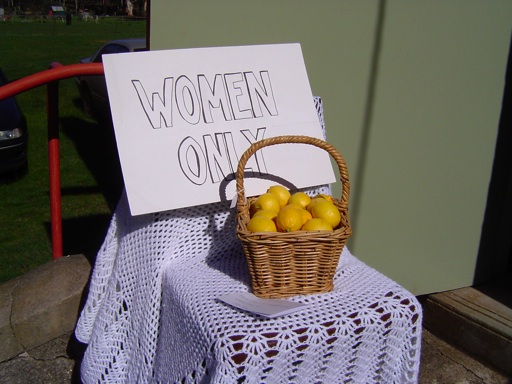 And I'm so pleased I did. I have wanted to knit a cosy for a chair like this, but all in red, for quite a while. Dear Meg Later, I am blogging this image as a reminder for you to do it.
I felt like a bit of a cheat, not being a lesbian and not knowing how to knit, but when I saw this knitting nancy, which is
all I know how to do,
I felt a lot better about being there.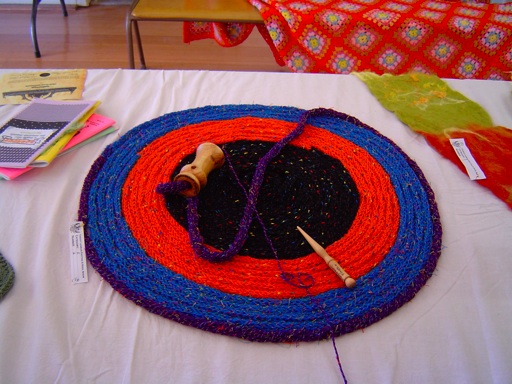 My favourite craft of the day, and the item that received my Best in Show vote, was the
Goodnight Darling
banner above the kitchen. You can't really see from this photo, but each letter has been hand-sewn onto a rectangle cut out of a blanket and then pegged onto a string-line.
The tea and cake I bought from under it got my vote too.