Today was the first sunny day we've had since we returned from Newcastle, and funnily enough, it was the first day since we've been home that I have felt properly grounded.
We had a pretty packed schedule for a Sunday, the majority of which was spent at a
Family Fishing Festival
organised by the
Department of Primary Industries,
at a beautiful local lake. It was a really fantastic event, which is pretty surprising considering it was a government initiative.
Highlights of the day included:
Watching Tonia Todman cook fish a dozen ways.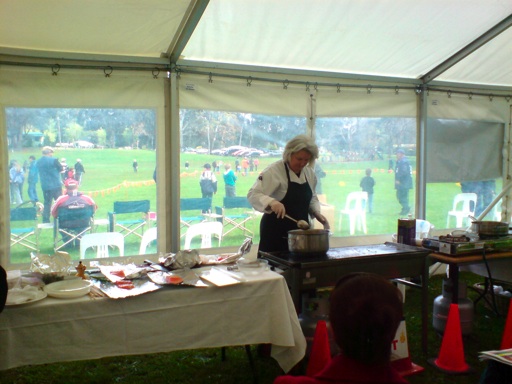 Laughing at Flathead Fred.
Having sea star balloons made for us.
Attending a fishing workshop.
Making new friends.
Learning how to cast off.
And taking our fresh booty home to cook for our supper.
Here are the fish we caught,
before
we caught them. (The lake was restocked with hundreds of fish throughout the day.)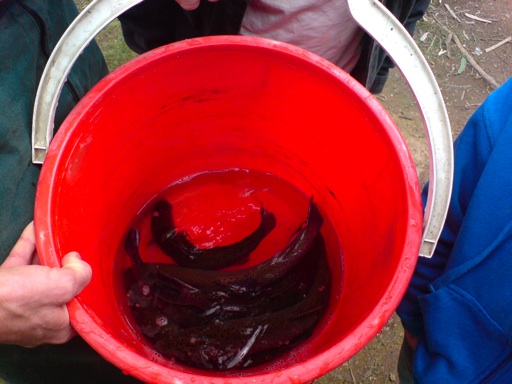 You might think us slightly silly for our excitement every time we felt a tug on our line when we could have just grabbed a fish from the bucket and voilà. But really, where's the fun in that??