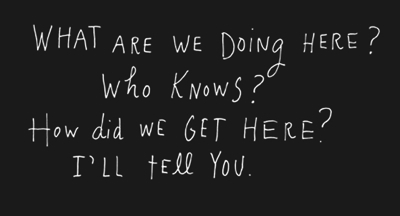 I love bad blogs. The more inane and the more obscure, the more I like them. To me, bad blogs are the whole point of the Internet– a platform for the left of centre, a voice for the far right, a soapbox for the underdog and a visual megaphone for the otherwise marginalised.
But I love good blogs too. The ones that have something true to say. The ones that tickle all my fancies simultaneously. The ones that I thank all the computer nerds for inventing RSS for. Tap dancing at the top of that list for me is Maira Kalman's
And the Pursuit of Happiness,
which she updates on the last Friday of each month and which I look forward to with
Ghostbuster's anticipation.
If you have the inclination, there's an interview with Ms Kalman over at
The Bygone Bureau
and a talk she gave at TED over
here.
Well, that's it for today's post. Thanks for making the effort to come and share some time with me in the Land of Meg. I hope you found something to take away with you – you over there at your computer being alive.