The other day, when PJ and I had our heads buried in books, Z found an old chair in the shed.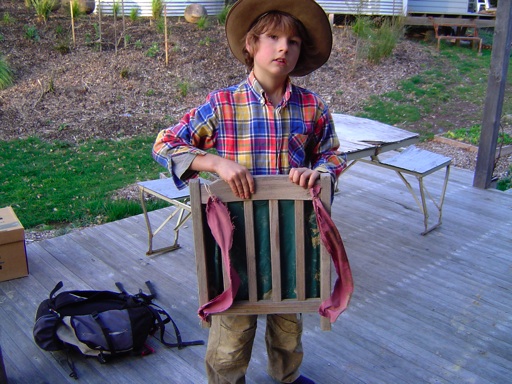 The less we parent, the better for everyone — a sentiment PJ and I often talk about, and now that Z is growing up, a practice more easily fulfilled.
The book I had my head buried in was Tom Hodgkinson's,
The Idle Parent,
a book that expounds do-nothing parenting, just as Fukuoka posited
do-nothing
farming.
Hodgkinson writes:
We need low-impact parenting, do-nothing parenting, no-work parenting. Harness natural processes and nature will do the work for you. In the case of gardening, this may involve a lot of simply wandering about. Just sitting in your garden or strolling around it will produce umpteen ideas for low-effort improvement and refinement. So it is with children. Just sit near them with a book and watch them play and chatter.
...And incite new life into old things. And old parents like us.