We have been camping the last 5 nights at Lalgambook (Mt Franklin). We have been coming home during the day to let the chooks out, replenish supplies and swim in the beautiful Lake Daylesford.
Last night we drove up the mountain late. Some friends had set up camp nearby and their kids were going to sleep just as we rocked up. It was cold and windy. We ate our dinner in the safe cocoon of the tent, while watching a movie on our laptop.
We were about three quarters of the way through the film when we heard an almighty CRACK then the terrifying sound of a tree falling. PJ and I jumped into each other's arms, as if love was going to protect our flimsy bones.
"Is everybody OK?" a voice called out. We raced out of the tent to inspect the damage: a huge branch, about a metre in diameter and 15 metres long had fallen from the tree above our heads. It missed our tents and narrowly missed our car. All the campers on the mountain came with lanterns and torches to see what had happened and to inspect the inside of the tree that had been hollowed out by white ants.
It would have been romantic to die together, squashed into the earth by a tree. But I'm much happier to be where I am today, walking in the land of the living.
To test our luck even further (and to celebrate my birthday on Monday), I have bought a lotto ticket for this Tuesday night's $30 million draw. If I win more than $100, I will divvy the winnings amongst all those who leave a comment listing one reason why you're happy to be alive today too.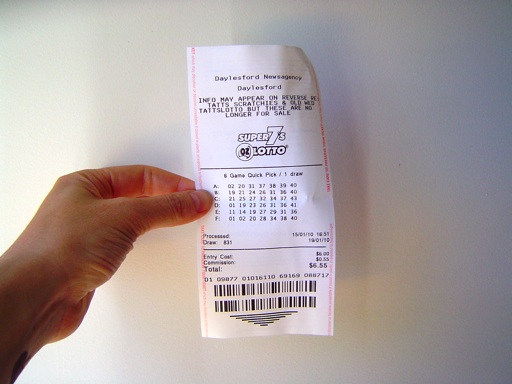 Comments close Tuesday, January 19 at 5pm,
Australian Eastern Daylight Time.
The giveaway is open to all residents of the world.
Winning payments will be made via PayPal only.
Bonne chance!